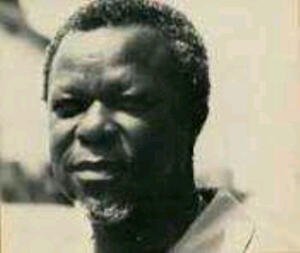 Guest Poem: Lapidary Verse by Peter Akinlabi
he had contemplated the spirit's final notation on the
performative self, visualising the vista of propitiation,
the body of winds that presaged the third and longest answer.
an acolyte of draped voices, he knew which hidden word
preceded a mask's ascendancy, which indigenous bangle
death wore to a dance of dusks. he remembered to prepare
the body, a purest poem, to meet the spirit half-way to the
migrant moon.
Emily Dickinson
here, a poem resists its darkening, bursts rapturous into light
from a portmanteau; hesitant hands duly bronzed with the weight
of stealth measures insurrection of silence, the genie perfected to transgress
the art of twining. this is act insisting on its double, for shifted
as you had, the flint still glowed to glimpse the other end of conviction,
marshalling the sailor's faith in the clairvoyance of the needle.
Ogundare Foyanmun
goat-black, your face recalls the wisp of itakun. time-travelled cube
of oguso must welcome you home. let's lend thunder a sonorous voice,
iron a lyrical fist. let the leg that wields god's grant conquer the other in dance,
and the maimed one lead the way like Afose, a word aimed at stars.
let the equally bad eye take its turn at the recovery of gods' lost language.
it is so much blemishes like this that humanise the face of a god.
Amy Winehouse
you would not savour the unjagged peace of solitude,
or the quieter strain of being called out to. home would
grow in suffusion of the presence, beyond aerobic lashes,
striking the vertiginous pose between art and the landscape
of self. and all that is beautiful would interstice between
a worship and a warship.
____________
Peter Akinlabi was shortlisted for the inaugural Brunel University African Poetry Prize. The above poem is from his forthcoming collection, Iconography.
https://damiajayi.com/wp-content/uploads/2013/09/princess-ee9c9a-jums-ee9c9a.jpg
253
300
Dami Ajayi
https://damiajayi.com/wp-content/uploads/2017/03/Dami-Ajayi-Logo-WT.png
Dami Ajayi
2015-03-10 06:04:19
2015-03-10 06:04:19
Guest Poem: Lapidary Verse by Peter Akinlabi