Highlife and New School Nigerian Pop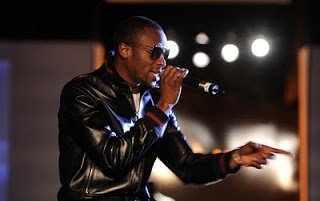 Eliot's argument in his evergreen essay, Tradition and Individual Talent, does not hold true for only literature. Music is also a likely accomplice too. This is evidenced by the latest trend amongst contemporary Nigerian pop musicians who have begun to crystallize their native sound and identity out of the broth of western influence.
The haste with which the Nigerian Pop music scene grew from the beginning of our fourth republic is quite alarming. There was no ideological stance to the music that was being made; it was essentially a guttural response to a rash of influences, it was at best mimicry to the American rap and Hip-pop culture. And it was a lot of copious tunes that have drowned in oceans of irrelevance.
Fast forward twelve years and there is a marked change. Nigerian music has moved beyond the childish babble of Americana to something more stylishly indigenous. I am not certain that we have gotten to where we are going as regards the signature sound, but I am convinced that it has become trendy again to unearth the wealth of our indigenous sounds.
D'Banj's Entertainer album seats at the pinnacle of that tendency for me. With songs like Igwe and Fall in Love, D'Banj explored some African tunes which he wrapped up with ingenious aplomb into the genre of contemporary hip-pop. Although it is decorous to split the accolade between him and his estranged producer, but that is another story. It is the success of his foray that has been duplicated in the sounds of Flavour, Whizkid, Omawunmi, Sean Tizzle, Olamide and Davido.
Aye, Davido's latest single, has a jarring jaunty rhythm seems like the unlikely ménage a trios between Soukous, Soul and Palmwine Highlife. Whizkid's On Top Your Matter is pure contemporary Highlife, the guitar riffs are unmistakable. Likewise Omawunmi's Bottom Belle. I look forward to hearing a street Juju version of Sean Tizzle's Komole. And, of course, Flavour has been crowned in many places as the new king of Highlife.
Not enough said.
https://damiajayi.com/wp-content/uploads/2017/03/Dami-Ajayi-Logo-WT.png
0
0
Dami Ajayi
https://damiajayi.com/wp-content/uploads/2017/03/Dami-Ajayi-Logo-WT.png
Dami Ajayi
2014-02-06 15:17:55
2014-02-06 15:17:55
Highlife and New School Nigerian Pop