Mavin crew, summarily Mo Hit Records minus D'banj plus Tiwa Savage, has finally got their well deserved smash hit. And interestingly, the exact meaning of their hit song is still a mystery. But this is not a particularly new phenomenon in their realm. One is inclined to ask ubiquitous and perhaps forgotten questions like: what does Tongolo mean? Or what is even the Koko?
Repetition, either in life or art, is the stigma of genius and mastery. And this song proves it again. In terms of song writing, Dorobucci might have been conceived in less than one hour (and this is instructive to the art of making hit songs; songs like Bootylicilous or even Redemption Songs, made in a whim, can stay evergreen forever). A snort of inspiration or a geyser of luck might be the culprit, but Dorobucci will compete for song of year with Davido's Aye.
Interesting is the sonic similarities these songs share. Doro Bucci sounds like Aye in a jaunty way: the interplay of Highlife rhythms with some kind of Soukous in a way that reminds one more of Tony One Week than Kofi Olomide on one hand and Keggites gyration in the other. The masterful bass guitar strumming mid-song is the backbone on which to rest such machismo and femme fatale-sque lyrics.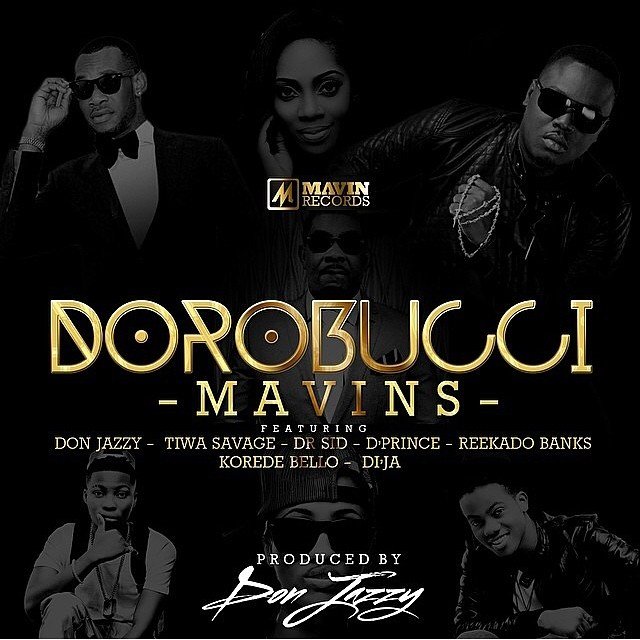 Tiwa Savage's inimitable contributions to the Mavin crew might as well be the best replacement for a D'banj, former Big Fish in Small River, now Miniscule Goldfish in the Atlantic Ocean. She plays her ghetto first lady role well, like Ashanti, like Olivia, like Eve. She croons with an efflorescence that gives goose bumps and makes one await her sophomore effort impatiently.
So, really, what is Doro? The meaning of this trending word is still elusive. Doro, however, refers to the fetcher used to scoop well water made from tyres. It oddly calls up memories of what the pursuit of potable water used to mean some time ago. But in a few decades, this term has been refurbished and even re-invented to be a prefix for cool.
Doro-enuff said!
https://damiajayi.com/wp-content/uploads/2017/03/Dami-Ajayi-Logo-WT.png
0
0
Dami Ajayi
https://damiajayi.com/wp-content/uploads/2017/03/Dami-Ajayi-Logo-WT.png
Dami Ajayi
2014-06-18 16:05:22
2014-06-18 16:05:22
On Dorobucci