When I read about the recent carnage in Kenya, my heart fell. I was gravely saddened by this occurrence, quite far from me, but quite close to my heart; I tried to grope my pain on Twitter, clearly condemning the act and sharing blame.
It was this morning that I heard about the death of Kofi Awoonor, Ghanaian poet and victim of this needless killing spree at Westgate. An ill-fated visit to the shopping mall rid him of his life in farway Kenya where he was attending a literary festival.
I had three thoughts.
1. Terror has no preference. An important poet is dead but so also are a number of other ordinary people, bear in mind the wounded. Of course, the most important name headlines the queue of obituary but it does not make his death more significant.
2.Terror has become a recurring decimal, a fervent plague, an incessant worm eating deep into the fabric of our African existence, a consequence of borrowed civilisation. Boko Haram continues to trend in Northern Nigeria, blowing up places and people, searing pain into the hearts of others, wasting lives, butchering dreams. How did we get here?
3. The muslims escorted out of mall are just as guilty as the hostiles. Wole Soyinka once said any man who kills in the name of God leaves God without a name. But those who can't stand against the injustice perpetrated in the name of their Gods too are cowards. But then, religion has always been a selfish endeavour.
May God rest the souls of the departed.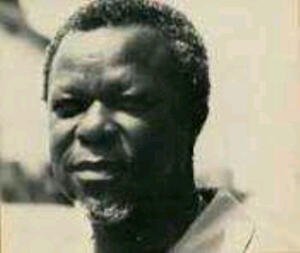 https://damiajayi.com/wp-content/uploads/2017/03/Dami-Ajayi-Logo-WT.png
0
0
Dami Ajayi
https://damiajayi.com/wp-content/uploads/2017/03/Dami-Ajayi-Logo-WT.png
Dami Ajayi
2013-09-22 17:27:03
2013-09-22 17:27:03
Death of a Poet