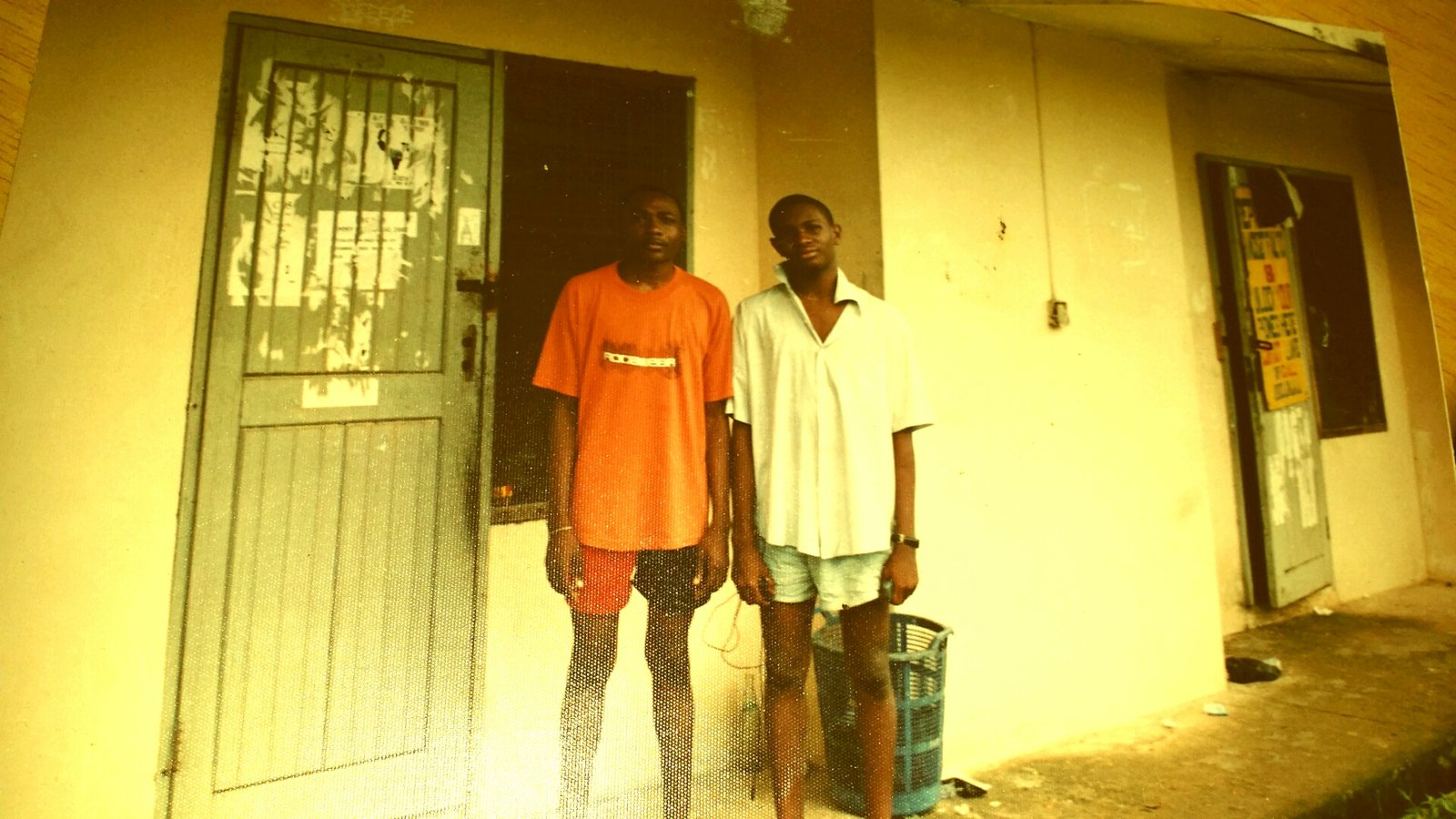 I was going through my stuff recently and I found a picture. This picture besides being badly taken (two-dimensional, off-focus, not graced by light or a bright flash) is a fixture of memory, it is the only picture we took together.
We were 100 Level undergraduates, outside your room in Angola, D1, wearing T-shirts and shorts, both bare-footed; this picture was as impromptu has impromptu could be. I remember our similarities back then: surname, rap music, Lawrence Sanders' novels and that name Damilola which was my first name and your other name. Yes, there was the course of study that we had both chosen, which you and I were hardly enthused about but we both had the sense of direction to go and pass promotional examinations.
Our paths crossed again at 400 level when we shared a Boys Quarters at Road 20. You were not the ideal roommate but neither was I. I remembered that lady you dated who was your namesake, Tolu. How you guys would in the heat of passion lock the door and switch on that your 2 horsepower Air conditioner to drown the noise. Then presumably post-orgasm, the AC would go off and you guys begin to laugh a lot.
I remember that picture I took of you by your car, you sporting a white T-shirt that stuck gracefully to your lean frame. You were a fine boy and you relished such compliments. I remember when you started writing rhymes too; even that poem you wrote about a Bentley which you sadly did not wait to own.
Every time it is September 7 again, I begin to have sleep difficulties. It was in that week that I had bought my car. We were edging towards the last lap of our internship year. We had made plans for me to visit you in Osogbo that Saturday to drown you in celebratory drinks, but you died on Friday.
Tolu, I miss you. Continue to rest in peace.
https://damiajayi.com/wp-content/uploads/2017/03/Dami-Ajayi-Logo-WT.png
0
0
Dami Ajayi
https://damiajayi.com/wp-content/uploads/2017/03/Dami-Ajayi-Logo-WT.png
Dami Ajayi
2015-09-07 05:00:16
2015-09-07 05:00:16
Tolu Ajayi: In Memoriam