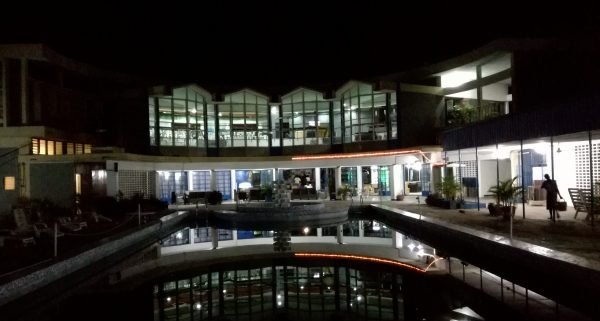 TUESDAY POEM by Dami Ajayi
The Alphabet Laboratory
Poetry is the broken words of a stutterer's essay.
Clip, clip, clip, bang.
The shutter knocks the canon's lumen hard
like Hadley Chase's lackey,
Maddox's trigger finger.
I found these alphabets spilled on the ground,
vestiges of a forgotten war.
Poetry is a recourse to soft music,
the pulp of contemplating you,
the sap of knowing you.
In the silence of vacuums,
an attitude gazes upward
like burnt offerings and
lover looked at his beloved
and creamed out words,
a new kind of orgasm.
All words are stolen from an alphabet pool
to undergo serial recombinant therapy.
The smartest scrabblers are negotiating turns
in the race of verbs, nouns, adjectives.
Adverbs. Prepositions are clues for positions.
Another letter drops with a sibilant hiss
Then I found U.
https://damiajayi.com/wp-content/uploads/2017/04/IMG_20161006_215755_1-e1521529517638.jpg
450
600
Dami Ajayi
https://damiajayi.com/wp-content/uploads/2017/03/Dami-Ajayi-Logo-WT.png
Dami Ajayi
2017-04-11 06:30:57
2017-04-11 06:30:57
TUESDAY POEM by Dami Ajayi