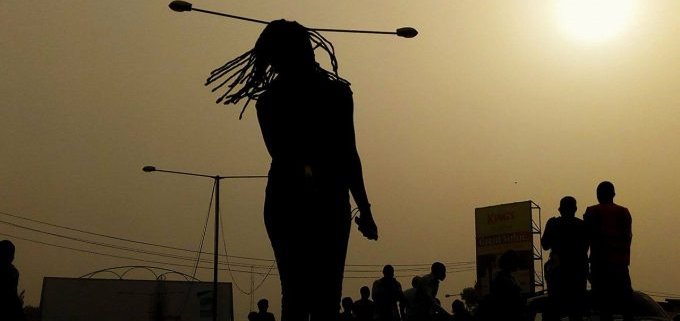 Tuesday Poem by MissMeddle
Where to put your hands when kissing a man
Bones.
trace the bones
of his cheeks,
eye sockets,
forehead,
with your fingertips
leaving traces of yourself
Beard.
salt yourself here,
knead wisps of hopes and dreams ,
tug and pull,
tease and revere,
scratch underneath…
Back.
vast expanse of adventure
trace shoulder blades
scratch with fingernails down the valley
begin at the nape
find your way down
dowwwwn.
Torso.
so much to touch
chest. nipples. belly
wild child, run amok
conjure flashes of déjà vu
on his lower abdomen
explore his umbilicus.
Bum.
mould clay
into shapes
study firmness
test bounce levels
spank
scratch
stroke
stroke
towards neverland
measure moans
in inches and caresses
stroke.
https://damiajayi.com/wp-content/uploads/2017/01/15877918_1178584055560865_2010723462_o-e1511247247401.jpg
383
680
Dami Ajayi
https://damiajayi.com/wp-content/uploads/2017/03/Dami-Ajayi-Logo-WT.png
Dami Ajayi
2017-10-10 06:00:50
2017-10-10 06:00:50
Tuesday Poem by MissMeddle