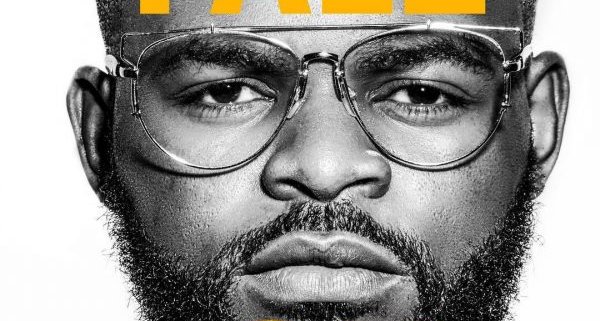 Album Review: On Falz's Third LP Album, 27
On October 27, 2017, Falz clocked 27 and he celebrated his new age by dropping an album called 27. Dropping a surprise album will always be cool. It is a pity Beyoncé already immortalised this practice by lending it her name for our times.
At 17 songs (2 bonus tracks included) lasting two minutes shy of an hour, Falz put himself out on his B-Day to borrow from American Rapper Wayne's rhymes. With Sess the Problem Kid producing 65 percent of the new album and cameo productions credits from Demsa, Studio Magic, Spax, Juls and Malik Berry, the 27 album could have bene numerically apt with 27 songs. Perhaps this will be a stretch on Falz's concept, but no matter, 17 songs will do.
27 has the self-assuredness of a third album. Beginning with Polished, Falz adds the British accent to his arsenal of humour. His verses are the exact opposite of self-effacing. He brags about his sophistication with a promise. This song is not Kabiyesi, it is only a few paces behind it.
La Fête continues Falz's linguistic exploitations with his florid attempt at French. At this point, it is clear Falz is having the time of his life on this album but his music isn't. His music seems to have hit a plateau since Stories That Touch, coasting smoothly at a rather lazy pace.
Perhaps a better analogy will be to say Falz has found the perfect cocktail mix. Add Humour to real life events. Check for political correctness. Code-mix slowly. Switch if necessary. Check Sess. Wham! Music is ready.
There is a niggling itch that this album comes from a place of complacency, not compulsion. There are moments of elegance here, trust me. Every so often, Falz doles some decent couplets that quickly follow a few laugh out loud moments. Songs like Something Light (the amazing rap duet with Ycee), The Lamba Song and Get Me stand out. Surprisingly, disappointing moments are few. What abounds are moments of disapproval.
Burna Boy couldn't save Alright. Cliché couldn't save Child of the World. It is nice to see Sir Dauda (remember him from Aramide's Suitcase?) assisting on two songs Boogie and Confirm but these songs move the zeitgeist sideways, not forward. And, for the umpteenth time, Falz insists on his two-ness: his ability to flow in English and Yoruba like it is some kind of lofty accomplishment.
No, sir. Proficiency in Yoruba and English has been with us since Bishop Ajayi Crowther.
Falz hardly calls himself the Bahd guy anymore but he has neither lost his lens-less eyeglasses or humour. Full marks for timely arrival, 27 is a long time coming since Stories That Touch (released 2015) but STT is a tough act to beat. That album belongs in the realm of classic sophomores. With the daring and dumbfounding energy of a panther, this LP leapt on us and we have memories of songs like Karashika (part 1 and 2), Chardonnay Music and the elegant zeitgeist-defining Soft Work.
Every creative has got a story and Falz can't deny his middle-class upbringing. There are no struggle stories to embrace. Instead, there are stories about dualities. English and Yoruba. Lawyer and Rapper. Player and Lover. Good Kid and Street Smarts. But three albums later, these stories hardly touch.
https://damiajayi.com/wp-content/uploads/2018/05/Falz-Album-Cover-e1525717813837.jpg
600
600
Dami Ajayi
https://damiajayi.com/wp-content/uploads/2017/03/Dami-Ajayi-Logo-WT.png
Dami Ajayi
2018-05-07 19:30:40
2018-05-07 19:30:40
Album Review: On Falz's Third LP Album, 27