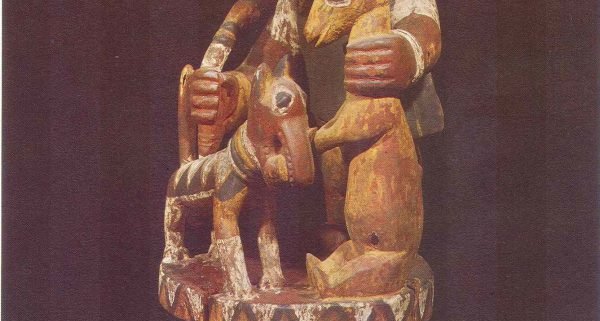 Tuesday Poem by Kayode Faniyi
if today i die my heart
if today i die my heart
will burst
into a thousand
shimmering
songs
&
the substance
of their shimmer
will be that at least
all elephant of me
once fell
in love;
never mind that
love
was:
a majestic throne.
was.
this majestic throne
was borne
by royal raffia fronds
the fronds themselves borne
by stalwart bamboo beams
beams beneath which
yawned
& yawned
a cavernous pit
a pit at the bottom of which
pointed
spikes & spikes & spikes
spikes whose bloodlust
waited
& waited
with bated breath.
no cries were heard
none
perhaps drowned out
by
a
humpty
crash
of everything held
& a simultaneous goring
& deflation
gory
of everything once taut
a goring & deflation
of everything
once      thought.
if today i die
i die
a fool.
yes.
tell me did
you ever did
you look
skywards
did you ever
ever look
the sky
in its roiling eye
did you
discern the rare
spectacle
of the thunderbolt
besting a streak
of lightning. did
you ever tell me
did
you
ever?
https://damiajayi.com/wp-content/uploads/2018/07/scan0106-e1531753760543.jpg
865
600
Dami Ajayi
https://damiajayi.com/wp-content/uploads/2017/03/Dami-Ajayi-Logo-WT.png
Dami Ajayi
2018-09-18 06:53:39
2018-09-18 06:53:39
Tuesday Poem by Kayode Faniyi